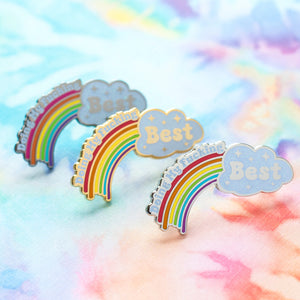 The Snarky Co.
Doing My Best Pin
We currently have this in the stock. Use code CODE to pick this item up and save on shipping!
- 1 Inch
- 2 posts
- comes with rubber clutches
- Gold plated, silver plated, or gunmetal plated
- The gunmetal rainbow colors are more neon than the traditional rainbow colors on the gold or silver plated.
---
More from this collection