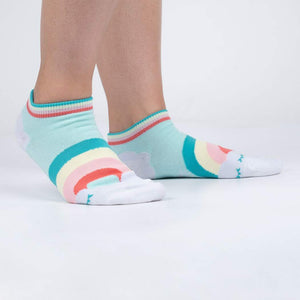 Sock It to Me
Cloud 9 Ankle Socks
We currently have this in the stock. Use code CODE to pick this item up and save on shipping!
Our ankle socks are made with specially designed stitching that cups the heel to provide superior comfort and stay up power, so you can rest assured they'll stay up where they're supposed to!
What puts you on Cloud 9? A delicious dinner, spending time with loved ones, or a really good book? Maybe petting a cute dog or making a new friend? For us, it's making a new pair of socks that we can't stop thinking about. That's how we feel about these ankle socks, so we named them aptly!
---
More from this collection